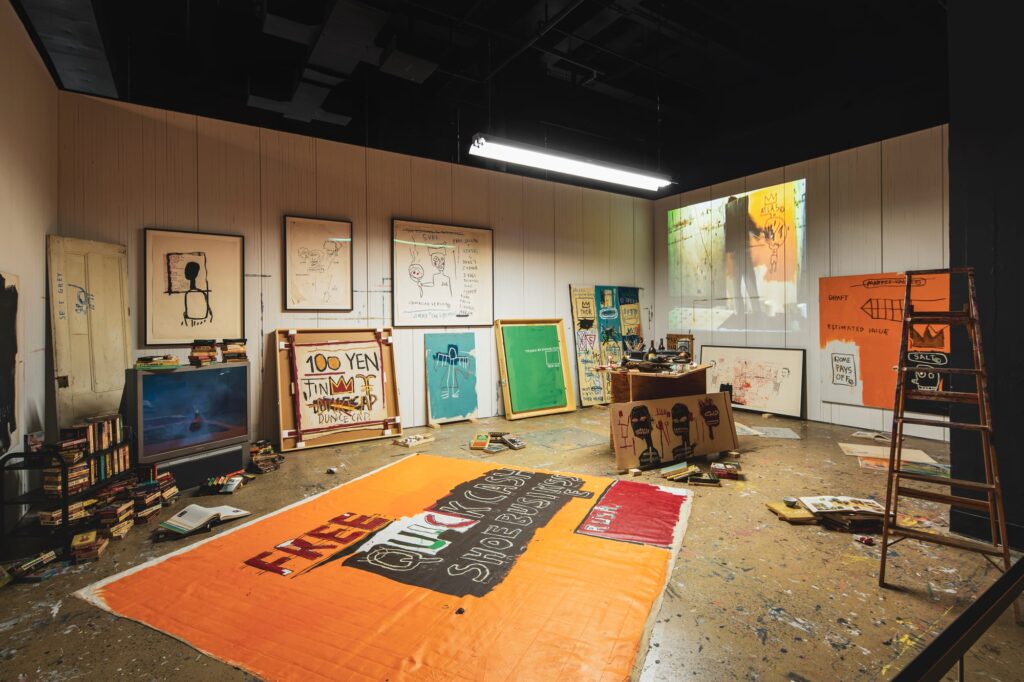 If you are a Basquiat junkie (no pun intended) you've probably already binged out on all the vintage JMB footage available on YouTube and checked out Boom For Real, the 2017 documentary covering the artist's turbulent, pre-fame late teenage years.
Suffice to say, there's not a lot of info about the downtown legend that hasn't already been captured and released to a public that's always hungry for more. 
King Pleasure, a multimedia exhibition organized by Basquiat's family and estate, changes all that. Featuring over 200 never-before-seen and rarely shown paintings, drawings, ephemera, artifacts, the show does not one but two IMPOSSIBLE things.
For one, it shows you parts of the artist's life that are so intimate they border on being voyeuristic (and who doesn't get off on that) while also de-mystifying his process and output.
It's a story that is both IMPOSSIBLE and very normal – a genius kid from Brooklyn who went on to be one of the most influential (and expensive) artists of all time.